DOYLESTOWN, PA – Kutztown to Doylestown isn't a long trip. That's as close to home as this collection of Keith Haring art is going to get as it travels the world.
"We are thrilled to have the Keith Haring collection here in Bucks County," said Michener Art Museum Exhibitions Director Joshua Lessard.
The museum opens an exhibition of more than a hundred unique works by the Kutztown native and hero of 1980s American art.
"I think we were looking for a show that was going to be able to talk about our regional history and some of our local heroes," Lessard said.
Collectors and art enthusiasts say Haring's pop art rewrote the rules of contemporary art. Much of Haring's legacy lives on in this collection, which belongs to his friend, Gary Cassinelli.
"He basically came to New York, made a name for himself, and found himself at the center of the art world, because he had something to offer," Cassinelli said.
Once you enter, you'll notice that the exhibit pays homage to Keith Haring's hometown, including two posters, 'Farmer Couple' and 'Man With Lovebird', both referencing Kutztown, and in the pages of these yearbooks, you can see Keith Haring in action in his high school art class.
"It's a great story to tell," Cassinelli said.
The collection was recently exhibited in Napes, Florida; before that, Saint-Louis. Once he leaves Bucks County, he heads to art galleries overseas.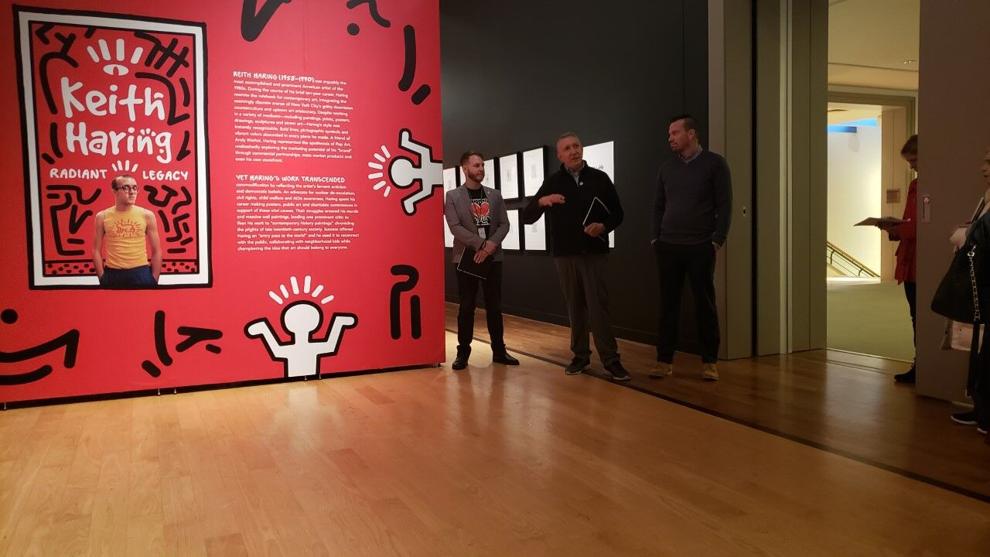 "From here it's going to Turin, Italy and then Tel Aviv," Cassinelli said.
You can view Haring's work at the Michener Art Museum through July 31.
"He's a great example to show young people, go for it, it can happen," Cassinelli said.